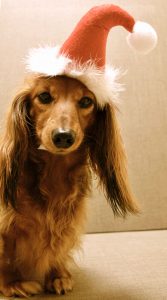 Every year, I'm between a rock and a hard place. I try to release a short story to my mailing list as a thank you and holiday gift at least once a year. The problem, however, is whether to deliver it before the new year so they can have something short and fun to curl up with when they need a break from celebrating, or after the new year when money is typically tight and a free story would be a good way to unwind from all those resolutions.
This year, I came up with a good solution: two stories, Concrete and Quarry. One delivered before the holidays, and the other after. In both, Zita's trying to live up to her social obligations when something goes wrong (she IS a superhero, after all). Both stories occur between Monster and Toga.
Quarry, released January 2020, covers Zita-as-Arca hanging with a friend not long after the events of Monster. Here's the description:
Some people dig up trouble everywhere they go, even when they're literally in a hole in the ground.
Zita Garcia's one of them. The part-time superhero has to step up–or climb down–to save the day yet again.
Concrete, released November 2019, covers Zita-as-Zita on yet another successful (-ish? Close enough.) blind date a few days before the events of Toga. Here's the description:
Never stand between a woman and her snacks. Everything would've been fine, if the robbers had just left the snacks alone.
Sometimes, a woman has to take action, even if she's pretending not to be a superpowered vigilante.
Just wait until she tries to attend a party someday. Both stories and their descriptions are listed on the Books page.
Additionally, I've added a chronology page to this website so that those who prefer to read their books and stories in order now have a reference without needing to read through the descriptions of each story.
Happy holidays and may 2020 be kind to you.