Plan for a website overhaul in the next week or two! It's almost all about the art, baby!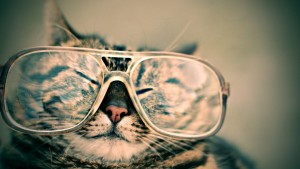 The cover artist should email some banners and the cover image for Super later this week. I will be updating the website to use the new images where appropriate. Since I can't resist tweaking things, the Books page will be updated with the new cover and receive a slight reorganization to put things in chronological story order.
Another artist has created an adorable avatar (no, it's not the cat) for me. If you've been hanging out with me on social media, that will be updated as soon as they finish and send it. They've also created a drawing of Zita and a drawing of Arca. Newsletter subscribers will get first looks at the Zita and Arca pictures before I post them on Pinterest.
Fun Fact: Subscribers also get exclusive access to Washout, an Arca short story. Have you signed up yet?
Social media sites, where appropriate, will be getting new banners and/or avatars too, once the art is available. Facebook and Twitter will definitely get both; most other sites just use an avatar.
The website overhaul will include a new links page, probably as a subheading under the About link. This page will allow others to find and hire the fine artists involved. In the future, I will add links to other vendors who deserve recommendations.
In less exciting news than a website overhaul, the sample first chapter has been updated to reflect copy editing changes. No real content changes occurred.